Discussion Starter
·
#1
·
So... I found this fantastic chart on
OKCupid's blog
.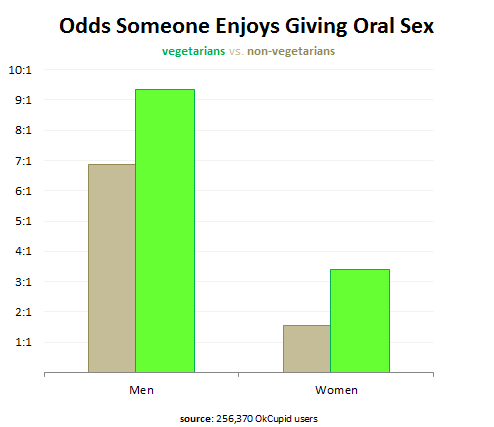 Thoughts?
They also came up with some ridiculous veggie friendly sex slang. I think my favorite is the Monsanto one.
-Peeling the banana.
-Tossing the salad.
-Squeezing the melons.
-Zeroing in on a grown man's nuts and nutsack.
-Putting Monsanto in yoursanto.
-Ordering the split pea soup.
-Sorry, that's got ham.
-Cornholing others.