Your bank was FDIC insured, and you had less than $250,000, right?
Yeah. I think everything's ok in the short term, but I have to find a new bank very soon. Actually, control of my old bank was given to another bank that didn't fail, so it's possible they'll continue running the bank branches around here under the new bank's name, in which case I might not have to switch. But I probably will, anyway.
--Fromper
Yesterday



1) The sore throat I woke up with got better, not worse

2) I enjoyed some tasty homemade lentil soup for dinner

3) I went to 2 yoga classes after work

4) We finally turned the heat on in my apartment so I don't see my breath in the bathroom anymore

5) I have a job interview on Friday afternoon for a Massage Therapist position at a local chiropractic office, conveniently right near my yoga studio. *hopes they can offer her what she is looking for*

1. The pharmacy had our meds ready so I didn't have to wait around for them.

2. We made it home safely even though the winds were gusting so hard that cars and trucks were having trouble staying in their lanes.

3. The power stayed on through the gusty wind.

4. I didn't have to cook dinner.

5. I ate some christmas candy.

1) The sidewalks were [mostly] cleared of snow and ice for my trek into work this morning

2) My coworker gave me an old copy of her Vegetarian Times magazine to enjoy

3) I got an email coupon today for a free ice cream, because my birthday is next week. I plan to use it today.

4) I am taking tomorrow off to use up my last vacation day. So, for the first time since I started my second job in October, I will have a proper two-day weekend

5) Two words: Baked Goods

1. Momma cooked a breakfast with no hog



2. Saw the police and they rolled right past me



3. Nobody I know got killed in South Central L.A.



4. Half way home and my pager still blowing up



5. I didn't even have to use my A.K.



I got to say it was a good day.

1. It's my last day of class for the next 6 weeks or so!

2. Last day of work.

3. It's not raining.

4. I get free lunch.



and most of all...



5. I get to see my girlfriend in a week from today!

1. I got a ten percent raise.

2. I'm not broke like I was yesterday (got paid today).

3. I got my new ball python (notoriously finicky eaters) to eat again!

4. My magazine article is out in stores this month, which means I should get a royalty check soon.

5. No trees fell on my house during the windstorm.

1) My body is doing a good job fighting off this cold.

2) I made a really yummy lunch today.

3) My kitties were happy and purring this morning.

4) The weekend is close.

5) My boss backed me up over a very difficult situation at work.

Quote:
Originally Posted by
Sevenseas
1) I realize that Tom Cruise will soon be one day closer to his demise.
2) My spleen is looking really sexy today
3) One of my hypo-kids graduated from an imaginary college
4) Even though I was stopped for speeding, the officer let me go after I flashed him my spleen
5) I succeeded in coming up with five different things that made my day, and not just four
Haha.
1. I've got a gig to go to tonight and I'm looking forward to it.
2. I had a nice nap this afternoon.
3. My cats and kittens are having an especially cute day today (as always!)
4. I got a few nice texts from someone I care about.
5. I coloured my hair and it looks healthy and shiny.
1. Getting a letter from the college I applied to.
2. Being able to mooch around in my pyjamas.
3. All day art exam
4. Crumpets...
5. Sevenseas' post
01. the renovation guys got the new outdoor lights and doorbells put on. the family room is just about all painted, too.

02. gave one of the cat's an itch pill without loss of limb.

03. got a calendar made using some of my pictures. first one i've done so i'm excited to see it.

04. tried some of my new 'yes to carrots' brand bath stuff.

05. spent almost 3 hours outside today, despite the cold, taking lots of pictures.

unlike yesterday,



1. I didnt get caught in a snow storm.

2. My car didnt break down

3. I didnt have to buy a new car battery

4. My electricity didnt go out.

5.

1. i found out that currently all of my grades are all A's
2. i got to cuddle with my guy thing
3. i got to miss a bit of a class
4. i spoke with my counsler to find out my classes for my majior and discusses graduating early
5. im getting another tat
1) Getting to talk to my S/O.

2) Having a lovely walk and play in the park with Bruno.

3) Talking to my friends.

4) Reading a really sweet message from my S/O.

5) Mailed my Christmas cards.

i fiinished my floor to the building i'm constructing.

i only have a few minor cuts on my feet.

i didn't shoot myself with the nailgun

i didn't get cut with the saw

i didn't step in one of the post holes and break a leg

1. Seeing the look on my mom and sisters' faces when they returned to their home and saw I'd cleaned up their kitchen for them.

2. Pumpkin chocolate chip cake.

3. Helpful coworkers.

4. Watching The Day After Tomorrow and getting the current cold, windy and snow weather put into perspective.

5. A soft, warm bed.

1--waking up alive...lol....in my warm and toasty bed

2--my mom making vegan and non vegan cookies for the holidays

3--working a half day 6 hours cause I got alot done yesterday.

4--eating an awesome take out chinese dinner with my family...

5--watching a holiday dvd with the fam tonight.

Going to the beach and swimming in a crystal clear sea that is a glorious, deep ultramarine blue shaded with jade greens.
Eating fresh mangoes in season
Looking up at the sky and thinking that, for me, "sky blue" is a deep, rich, vibrant cobalt blue, not some pale, insipid colour.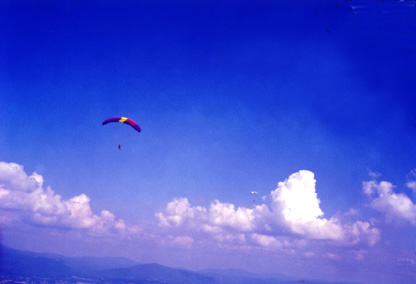 Catching the local bus to the shops and seeing that very sight, people in paragliders flying through an impossibly blue sky.
Going to the local beach at daybreak and seeing that the sand is so smooth and white it reflects the dawn colours like a mirror.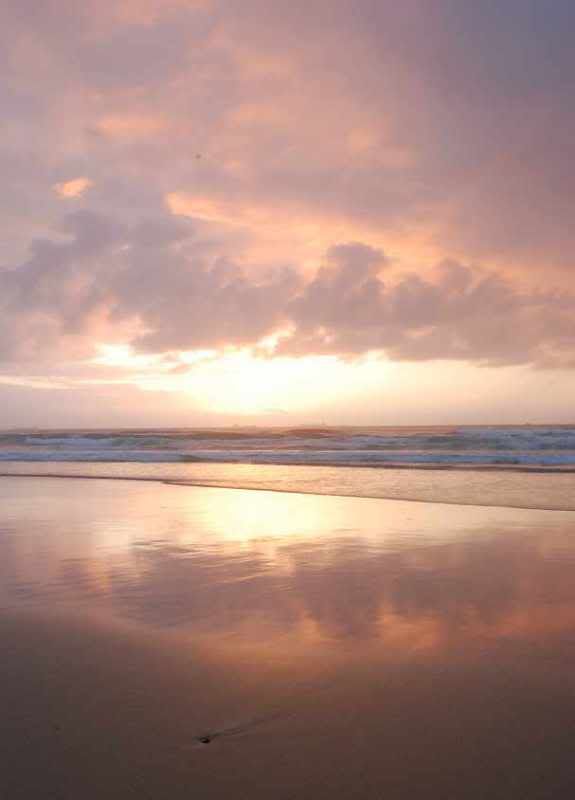 1--My Fiancee Rocks.....Just LOve him to Pieces
2---Its My 20 Year Veggie-Versary....Yipppie and I spent The Day with Family and Friends who are family....had a football party my Bears Lost
To The Packers...but its okay.....we will win next week.
3--Friends Made Donations to a Local food bank....To Celebrate My Veggie Day.....Hip-Hip-Hooray
4--My Soap OLTL wasnt cancelled ATWT was.
5---Being Here on VB with My Veggie/Vegan Pals Celebrating Part of My Day....Thanx Guys
1. Listen to some music

2. Hang with my friends

3. Jam with my friends

4. Watch Football/UFC

5. Staying up until 3:30 the next morning

1. My cats are both in kitten-mode today. It's so cute when adult cats do all those little things kittens do.

2. The plants Mom gave me to "rescue" are no longer drooping and brown. They actually look healthy again!

3. I get to get fresh new contacts today. I always love the crispness of my sight the day I first get new contacts.

4. I finished knitting yet another Yule gift. Only three more pairs of socks and a scarf to go. Eeep. Time is running so short!

5. Hubby agreed to eating veggie meals... just during the week when I do all the cooking... but it's a move in the right direction for a guy who has a family that has pretty much said or done everything in the "stupid omnivores" thread.

1--woke up alve...lol and warm and toasty.

2--meditation roxx!!

3--exercise after eating a ton of my moms homemade cookies...lol

4--got an awesome gift from my friends in Canda for my Veggie-Versary....I am Tickled Pink They Remembered!! and The thought and generosity was my gift.

5--My Fiancee he Roxx Enough said....

1. I made super yummy pancakes mm

2. My love came over and we were lazy and cuddly all day

3. I found a new addictive awesome free app for my ipod touch

4. I reallyy thought I'd be late for my final evaluation for intro to arts class, but I wasn't and got an A!

5. Me, my guy, and my moms boyfriend all got to hang out at "our" fort (local playground lol) snack drink and hang out

1) My apartment wasn't freezing when I woke up

2) My sore throat is improving and my voice is gradually returning

3) I went to cash my birthday check from my father and happened to mention to the teller that the money would probably be going toward buying Christmas gifts for others. She found that unfair and agreed I need a better birthday. Before I left she asked a coworker for a rubber band and presented me with a mini 'bouquet' of lollipops. I smiled

4) I got the cutest voice mail from the owner of the Indian restaurant where I am having my dinner party this week, inviting me and my brother to come in for free chai. The only downside is I work until 9 and my brother has martial arts until 9:30.

5) My VB Secret Santa gift is en route to its recipient and I got word that mine is en route to me *bounces with anticipation*

1. Today was my last day of classes before winter break. And my last day of classes period, as next semester I'll be in a full-time internship.

2. I got paid today.

3. Charlie Brown Christmas is on tv right now, and is one of the things I look forward to most this time of year.

4. My roommate has gone home for break, and even though she's wonderful to live with, it's nice having the place to myself.

5. I feel fabulous after suffering some sort of stomach bug the past couple days.

1. I woke up alive and healthy

2. I got some correspondence done

3. I got my laundry done

4. I get to make the salad, and probably the appetizers for when my sister and her family are here on Friday (YAY)!!!!

5. I got the garbage and yard waste out to the street before my mom came home.

1. My husband found out he got the residency position he wanted.

2. I found out this morning the my cousin's wife gave birth to a health baby girl last night.

3. All of my kitties were in cuddle mode this morning.

4. Family friends are coming in from out of town tonight and I'll get to see them for the first time in a few years.

5. I got to sleep in (well, what I consider sleeping in on a work day).

1) I got a wonderfully amusing talking birthday card from my coworkers today

2) The confirmed estimate for tomorrow's belated birthday gathering is at least 18, which is more than I expected

3) I don't even know what it is yet but I am excited by the anticipation of the birthday gift my brother told me he has waiting for me when I get back to our apartment

4) I invited my mum to come over on Saturday to bake holiday cookies

5) I still can't believe I am 24 but, in hindsight, my 24th year wasn't so bad. I am looking forward to this 25th year with a healthy dose of optimism that the I will find the answers to the changes I seek. Here's hoping for better job, better love and better life...



**edit**



6) I just had a lovely phone conversation with a friend I haven't seen in years or talked to much in months.