Here's the down-side of living in a small town. I've asked my local grocer to order a couple of items for me, which he's happy to do, but his suppliers have told him that without the UBCs (universal barcodes,) they can't find where to get them.
These are the products I'm after:
Gardein Beefless Tips
and Lightlife Smart Bacon
So, if anyone has a package of one of these, or both, can you message me the numeric product code? Either PM me or just post it here, which I think is legal to do.
For non-techies, here is where you'll find the code: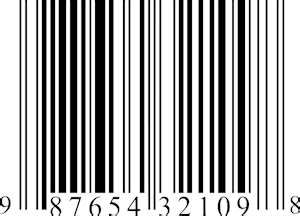 All I need is the numbers at the bottom.
Please hurry. I'm not sure how long I can last....
"There is more wisdom in the song of a bird, than in the speech of a philosopher...." -Oahspe
"....The thing is, you cannot judge a race. Any man who judges by the group is a pea-wit. You take men one at a time." -Buster Kilrain, The Killer Angels -Michael Shaara
" .... " -Harpo Marx
"There is more wisdom in the song of a bird, than in the speech of a philosopher...." -Oahspe
"....The thing is, you cannot judge a race. Any man who judges by the group is a pea-wit. You take men one at a time." -Buster Kilrain, The Killer Angels -Michael Shaara
" .... " -Harpo Marx