Basic Vegan Jalapeno Poppers
---
This recipe is the perfect example of how there is no reason that eating vegan should mean missing out on anything. Almost anything can be veganized! I hope you enjoy the satisfying crunch, the slight bite of heat and the refreshing creaminess of these Jalapeno Poppers.
Vegan Jalapeno Poppers!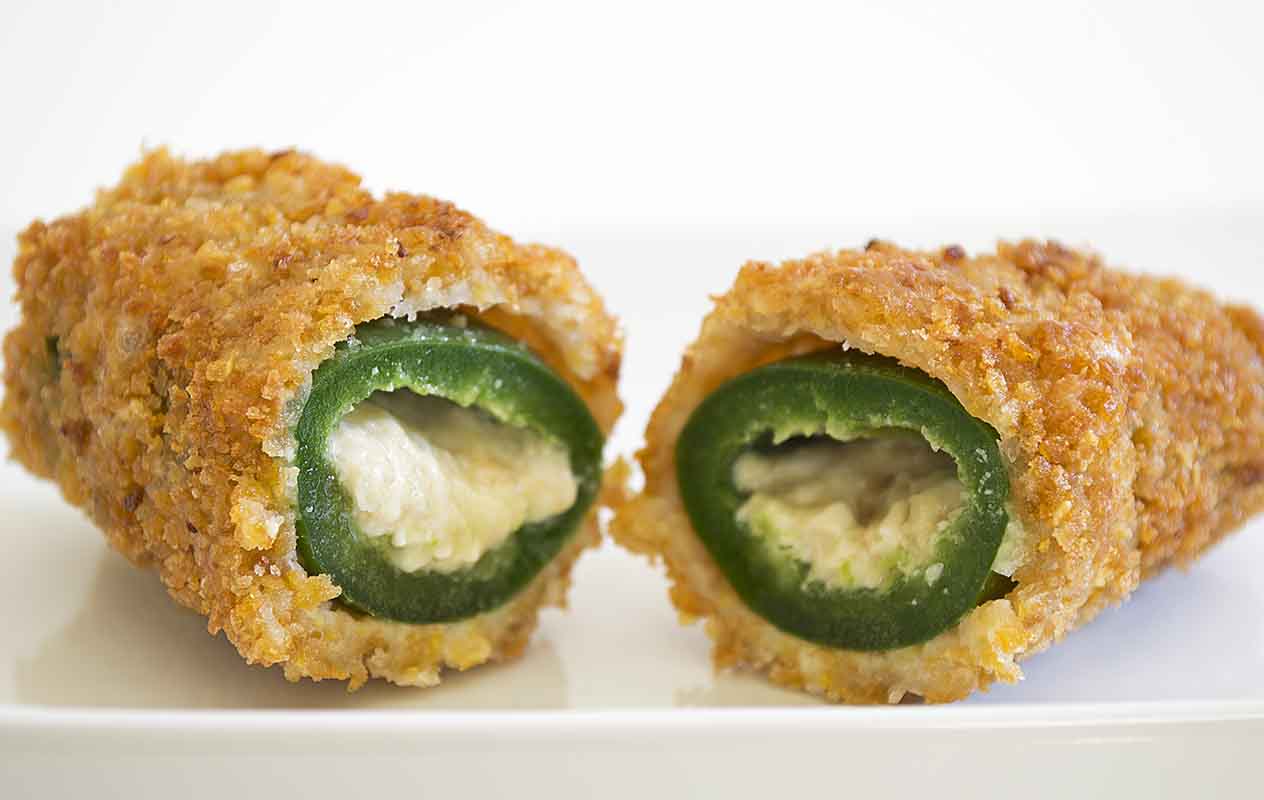 Your website is FULL of my kind of food!
The cashew cheese- so deliciously easy! The poppers! Fried!
I've been craving pierogis and will be using that recipe. I love cauliflower potato puree and seems like a perfect filling
Thanks for sharing!
---
Don't let the perfect be the enemy of the good
I am really glad you enjoyed my site, and thank you very much for the kind words.

I have been a bit behind at getting new content up the last little while, life has been crazy, but I have a bunch I am hoping to add over the summer time. Maple butter, and molasses veganaise fries being at the top of the list. So keep an eye out. The best is yet to come :-D
Your timing is impeccable.
We just harvest our first few jalapenos off the vine yesterday.
My belly's already growling in anticipation. Thanks!
---
"Strange times are these in which we live when old and young are taught falsehoods in school. And the person that dares to tell the truth is called at once a lunatic and a fool." ~Plato
You are so lucky!! Where I am the plants have only been in the ground for a month at the most right now. Having fresh veg this early in the season would be amazing!
Posting Rules

You may post new threads

You may post replies

You may not post attachments

You may not edit your posts

---

HTML code is Off

---