Fish have complex personalities and some are braver than others, study finds
---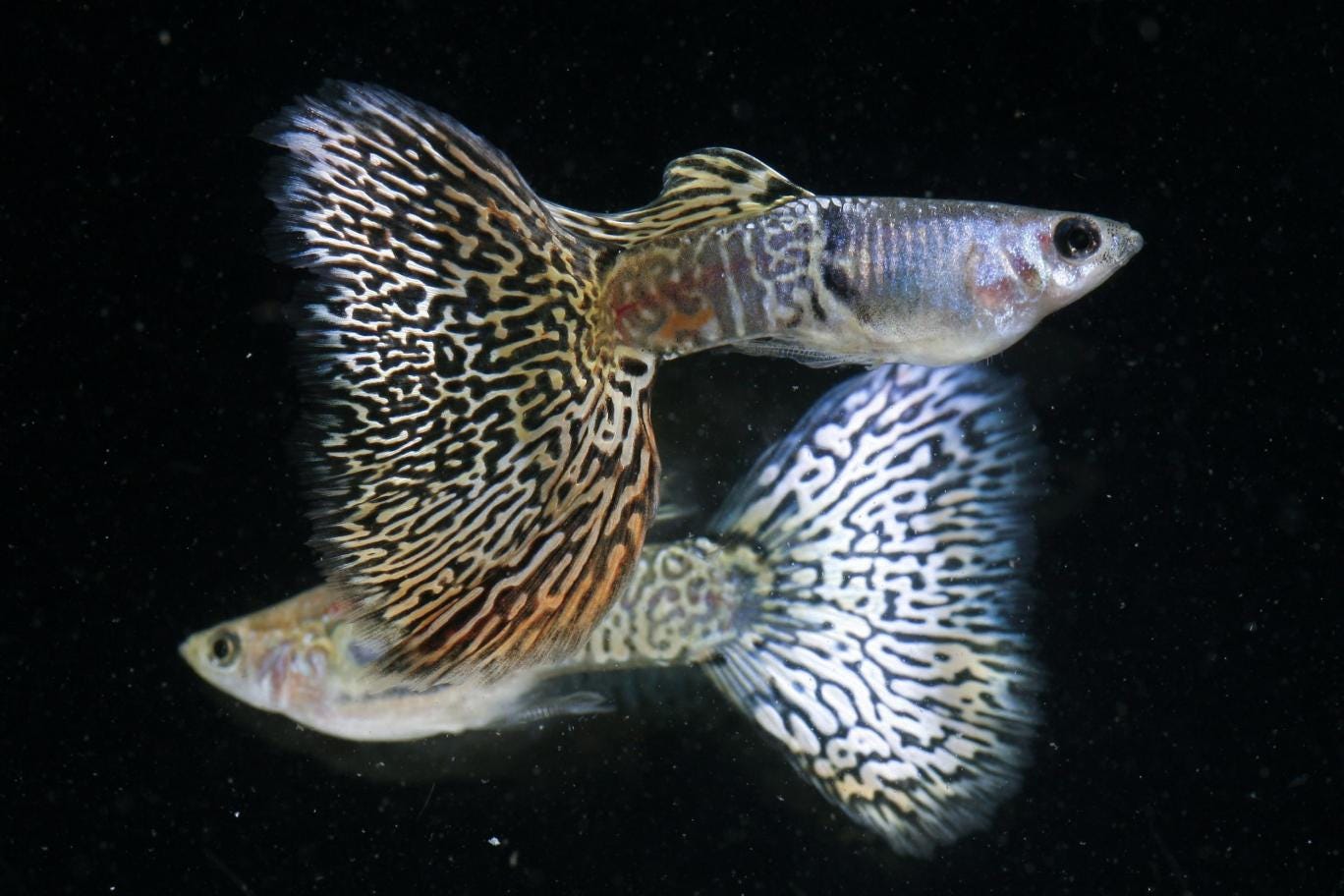 Quote:
Fish appear to be individuals with complex personalities, according to new research.

Researchers tested the idea that Trinidadian guppies all had a fairly standard response to potential dangers.

The theory went that they had a "simple spectrum" of reactions to danger – some things were more frightening than others but the fish basically all responded in the same way.

However, when confronted by a new situation or a potential predator, such as a model of a heron in laboratory tests, the guppies proved they were all individuals. Some were, essentially, braver than others.
Read the rest here:
http://www.independent.co.uk/news/sc...-a7964006.html
Fish are friends, not food.
---
"If we could live happy and healthy lives without harming others... why wouldn't we?" - Edgars Mission
Veggie Regular
Join Date: Jul 2016
Posts: 402
Years ago, I was snorkelling and there were huge schools of fish and I found that as I moved a hand towards them they would all move away in an exact uniform way to the point where the school of fish would form almost precise geometric shapes, it was very interesting. That to me suggested quite a lack of individual personalities in those particular fish - (although it's possible that they respond to nearby fishes responses rather than directly to my stimuli).
Posting Rules

You may post new threads

You may post replies

You may not post attachments

You may not edit your posts

---

HTML code is Off

---